Imagine MK – Creative Ideas
Some inspiration for the competition
When you imagine what you want life to be like in Milton Keynes in 2030, think about how you will be living in a sustainable city.
Think about how old will you be in 2030. What will you enjoy doing? How will life be different to now? Think about…
How you will get around the city and travel

How you will study and work

What your home life will be like

How things will be powered

What you will eat and drink, and where they come from

What your neighbourhood and the city will look and feel like

How the buildings and open spaces will be used

How things will be produced and consumed

How you will have adapted to the future

How you will behave differently and act more sustainably to care for people and nature
Learn about our Imagine MK: Creative Ideas Competition & how to take part. 
---
Applying the Sustainable Development Goals to our lives
The Sustainable Development Goals (SDGs) are all important.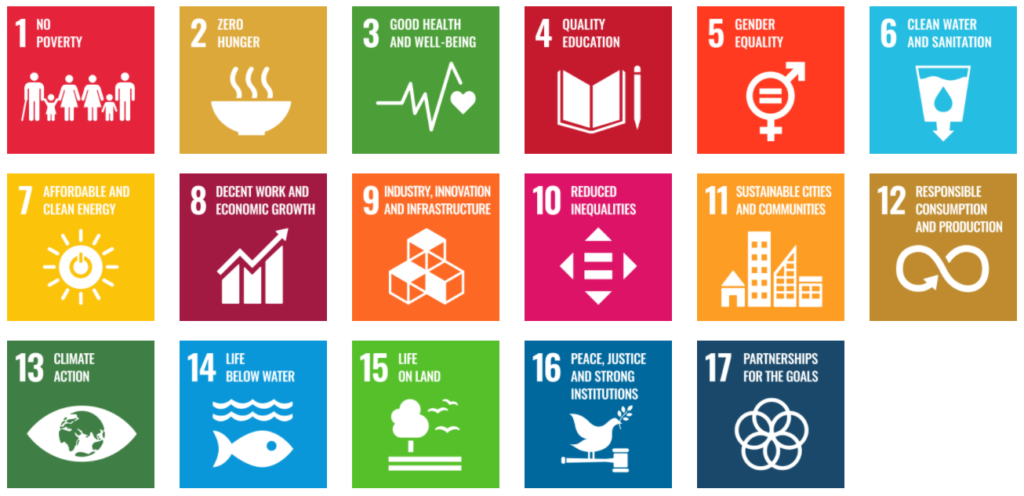 They give us a common, globally agreed language for us to work together to tackle the challenges of the climate crisis.
---
SDGs for us to focus on
We can relate to some of the SDGs better than others in the UK, and in Milton Keynes… Why not try focusing on these to start with:
---
---
---
---
---
---
---
---
Some ideas already in place for MK
Milton Keynes Council has a Sustainability Strategy for 2019 – 2050 and a Milton Keynes Strategy for 2050.
Their long-term vision is to make Milton Keynes into a world- leading sustainable city which embraces innovation, creates high quality jobs and is carbon neutral by 2030 and carbon negative by 2050.
These plans build on Milton Keynes driving the technology revolution, with robot and drone delivery, some of the smartest software businesses in the country, as well as ideas for new driverless electric-powered vehicles, like trams that run on the road.
---
More useful resources to look at
Information for primary school children
BBC Teach has some resources for teachers and pupils in their 'Changing our world' series.
Information for children aged 7 – 14 years old
WWF's latest climate change classroom resources provides Shaping our Future lesson plans and supporting resources for teachers and educators of young people aged 7 to 14.
WWF has also created a Living Planet Report for Young People: Providing a range of resources for pupils aged 7-14 years.
Information for everyone
Discover more about the Sustainable Development Goals with everything from books and comics, videos and lesson plans, to online learning and quizzes and games.
David Attenborough: How to Save Our Planet
Some may have watched Blue Planet 1 back in 2017/18. Episode 7 dealt with the effect of plastic pollution on ocean life everywhere. Here's the iPlayer link for it: https://www.bbc.co.uk/iplayer/episode/b09jbn5f/blue-planet-ii-series-1-7-our-blue-planet
BBC Podcast on BBC sounds: "What Planet Are We On" with Liz Bonnin. https://www.bbc.co.uk/sounds/brand/p08tdhyl
Offering solutions and practical tips as well as hearing from experts, campaigners and well-known names. Liz Bonnin and the team explore the impacts of climate change.
Explore this excellent, balanced content. In the first episode Liz interviews Sir David Attenborough. A subsequent episode covers food waste, diet and the need to switch to more plant-based nutrient-dense food.
---
Subscribe to our newsletter
---