Transition Town Milton Keynes is a group of local people concerned about the urgent need to address the climate and ecological crises.
We are working together to improve the resilience of communities in Milton Keynes. We do this through practical actions that advocate for a low carbon lifestyle and social and economic justice.
---
Transition Town MK monthly social evening with Climate Action West Northamptonshire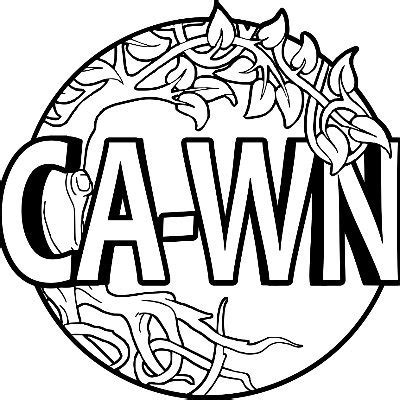 Doors open at 6.45pm for drinks and snacks before a prompt 7pm start.
This month's social evening is about us learning from our neighbours as we welcome Climate Action West Northamptonshire (CA-WN) to come and tell us about their group and what they've been up to.
Similar to us at Transition Town MK, CA-WN is a group of concerned citizens focused on using people power to make their local area a UK leader in carbon reduction, biodiversity and sustainable development.
Join us for an evening of discussion about community-driven solutions to the climate and biodiversity crises…
Register your place to be part of the event, and bring your questions because the discussion will be led by wherever the audience Q&A takes us!
Book your seat at the event on Eventbrite at: https://www.eventbrite.com/e/transition-town-milton-keynes-monthly-social-evening-tickets-469515632897
---
Transition Town MK every first Wednesday of the month.
If you've ever wondered what you can do to make a difference in response to the climate crisis, or where you can possibly start in your own life, this is the social event for you!
Our socials are held on the first Wednesday of every month. Please come along to find out more about the Transition Movement, to tell us what your concerns are, and discover how we can make a difference together.
As always, our event will be held at AIIMI Ltd, 100 Avebury Boulevard, Central Milton Keynes, MK9 1FH and there will be tea, coffee and cake. Please ensure that you register, so that Reception know where to direct you.

Thanks to Aiimi for lending us their locale.
---
We want to do more… can you help us?
We are looking for people to join our friendly team and to support or take on the following roles:-
Event Organizer – coordinating the production of at least one TTMK event, following the outline decisions from TTMK's monthly meeting. These events aim to educate, raise awareness, and help address climate change by encouraging and creating a more sustainable Milton Keynes.
Newsletter Writer/Editor – on a rotating basis, create and curate the content for our monthly newsletter.
Website Content Manager – helping to ensure TTMK's website content is as relevant as possible to our key audiences, by identifying opportunities to improve the website and carrying out simple updating of the website using Wordpress.
Social Media Evangelist – creating engaging and interesting communications on TTMK's social media channels.
Project Organiser – turning our ideas for new projects into reality for at least one project, by working out a plan (with input from others), coordinating and organizing activities, getting stuck in and making things happen.
Fundraiser/Grant application writer – helping TTMK have a greater impact by finding fundraising opportunities or writing compelling applications for funding.
All volunteers will be supported by a longer standing member of the TTMK Committee, with contact available by email, WhatsApp, Zoom or face to face if wanted.
Interested? Please contact us at contact@transitiontownmk.org or attend our meeting on the first Wednesday of every month from 6.45pm.
---
Tell Us about You…
To help us improve our areas on focus for events, articles etc, we have a few questions we'd love to get your answers to. We promise to keep it short, so answering should take less than 4-minutes, and is guaranteed to shape our group's future plans so that we can give you more of what you want in future.
Your responses will be kept anonymous and all data will be protected in accordance with GDPR. Feel free to contact us at contact@transitiontownmk.org if you want to speak to us directly at any time.

Please click on the button
Subscribe to our newsletter